Parent Association 2019/2020
Parent Association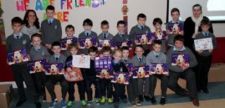 The school has an active Parent Association which promotes the well being of the school. The activities of the Parents Association provide an organised forum through which parents can make a positive contribution to their children's education.
The Parent Association plays an important part in the life of the school and supports the school in every way. All parents are encouraged to become involved in the Parent Association and to support the activities and projects that are a feature of our school.
The new committee of the Parent Association is elected at the Annual General Meeting of the Parent Association which is held in September. The Parent Association is affiliated to the National Parents Council. Each year the AGM of the Parent Association elects officers. These may be contacted by letter through the School Office.
The Parent Association holds regular meetings in the school.
The Principal meets with the officers before, after and during meetings.
The Parent Association, in consultation with the Principal, organises various fundraising activities throughout the year.
The Parent Association review school policies and can suggest changes and amendments..
The Parent Association organises a Halloween Party and a Treasure Hunt annually.
The Parent Association has a written constitution.
Committee 2017-18
Chairperson – Síle O'Grady
Vice Chairperson - Caitríona Piiszka
Secretary – Emma O'Leary
Assistant Secretary - Sandra Hayde
Treasurer – Patricia Fitzgerald
Assistant Treasurer - Shirley Hogan
PRO - Elaine Mooney
Parent Association Fundraising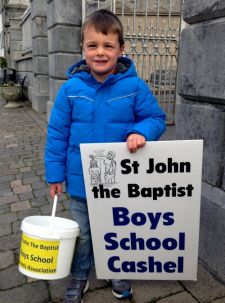 Our Parent Association hold a Church gate collection every year.