An all boys primary school serving Cashel town and its hinterland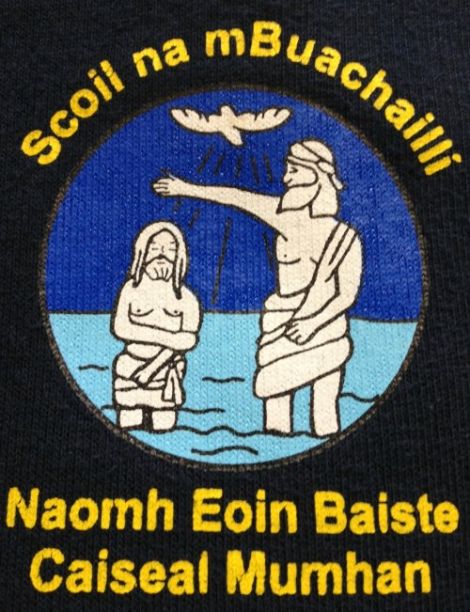 OUR SCHOOL CREST
OUR ETHOS
St John the Baptist Boys NS is a Catholic school, under the patronage of the Archbishop of Cashel and Emly. A Catholic ethos prevails throughout the school. However, as we live in a pluralist society, we cater for all denominations.
Sound basic moral values acceptable to all democratic societies and creeds are cherished and promoted.
Diversity of culture and beliefs are respected and celebrated.
OUR MISSION
To provide a safe, friendly, effective and stimulating educational environment
To promote the principles of respect, truth and equality
Seek to promote confidence, self-esteem and communication skills
To show consideration and respect for each individual and for others
Affirm in faith and celebrate difference
Strive to help children to attain goals and to help each child develop his own potential and talents for future life
OUR VISION
The school community, ag obair le chéile, to be the best that we can be.