Julie's Report From Greece
11th May 2015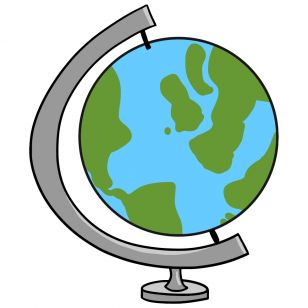 Our friend and colleague, as part of her feedback to her staff, wrote this report on her recent visit to the school. It makes for interesting reading.
Job shadowing mobility report
Participant: Georgia Gyftoula, English teacher and Deputy Head at 3rd Primary School of Zografou, Athens Greece
Period of mobility: 23-28 March 2015
School: St John the Baptist BNS Cashel, County Tipperary Ireland
BACKGROUND INFORMATION
The mobility was realised within the framework of Erasmus+ Key Action 1 programme "STEPS through Erasmus+" implemented by 3rd Primary School of Zografou after the approval of the Erasmus+ National Agency, IKY.
The participant had previously met and collaborated online with the school principal Mr Will Ryan during a Transatlantic Educators Dialogue 2013, sponsored by the European Union Center (euc.illinois.edu), and College of Education (education.illinois.edu) at the University of Illinois at Urbana-Champaign. Due to this collaboration, the host school background was quite well known and the decision to include it among the host schools for a job shadowing activity was well justified as the institution seemed to be a good raw model and good practice source.
The school is situated in Cashel, County Tipperary, a town of approximately 3000 inhabitants. It is an all boys Catholic primary school adjacent to an all girls' one. It employs 17 teachers, two secretaries, a caretaker and cleaning personnel. Classes number up to 34 children in some cases, a fact which itself triggered my interest in finding out how class management is successfully achieved. The school is run by a voluntary Board of Management in which the local parish holds a representation since the institution's foundation. Therefore, visitors could easily detect an evident orientation to religion and the adoption of a profile which shows that the Catholic ethos prevails throughout the school.
OBJECTIVES OF THE VISIT AND PREPARATION
The two objectives set for this mobility activity can be summarised as follows:
The school environment could provide us information about discipline matters, organisation of school life and the handling of behaviour problems of primary school children.
The school has been implementing a programme aiming at improving children's literacy (Literacy Lift Off) and we would like to see how this programme works and transfer good practice to our own school community.
SCHOOL LIFE AT ST JOHN THE BAPTIST BNS
Children started entering the school premises at about 9 o'clock in the morning. They were greeted by the principal and staff and gathered in a big hall, forming groups according to their year level. The morning assembly of the whole school has certainly caught my attention as one of the major contributing factors to the creation of strong teachers-pupils bonds, the preservation of a favourable school climate and the successful communication among all school stakeholders. Children were encouraged to watch a special news broadcast for kids offered by the national TV network on a big screen until the first bell of the day. The morning prayers, some announcements by the principal and all children followed their teachers to their classrooms. All children wore the school uniform or tracksuit.
Classrooms are well equipped (IWBs and internet access everywhere), they are nicely decorated and teachers can boast of having a great number of books, board games, stationary material, supplementary material as well as secretarial support available at any time. What I noticed is that two teachers were sometimes present in class at the same time. This type of team teaching peaked my interest.
Children were either seated around working stations of 5-6 posts or in rows. Classes ran smoothly at good working pace throughout the sessions I observed. Children seemed to be focused and responded well to the teacher's orders. They were allowed to leave their desk and go to the WC which was inside the classroom with permission.
There were two breaks only during the day, a short one from 11.00 to 11.10am and a longer one between 12.30 and 1.00pm for lunch. Children spend the breaks either in the classroom or in the playground depending on the weather. Infants finished school at 2pm while older grades stayed at school until 3pm.
One of the teachers' first duties upon entering the classroom was to update a centrally-controlled student management system with the number of pupils present on the day in their class.
School organises many sport activities and out-of-school experiential learning activities to which even very young children (Junior and Senior Infants, 4-5 years of age) respond satisfactorily. I escorted a group of infants to the local post office, a group of older ones to the library and seniors to the nearby field for hurling practice and I was amazed by their overall behaviour during those outings.
During my observation of classes, I had the chance to see how their Organiser-Homework diary worked. I can say that this is one of the good practice examples I would like to take back home and see work in my school. Most of children's books were kept on their desks for the next day. Kids took only the books needed for their homework. No homework was assigned for the weekend. The Organiser-Homework diary was also used by the parents and teachers as a communication tool.
Children with learning difficulties worked in small groups or individually in Special Education Classrooms. I had the chance to observe a teacher giving a dyslexia screening test to one pupil.
The school atmosphere is definitely promoting serious work, collaboration in many levels and helps pupils develop a positive attitude towards learning. From the teachers cosy meeting room to the nicely decorated school corridors or busy secretary and principal rooms, St John the Baptist surely tries its best to prove that no day is wasted. On the contrary, every member of the school community - from the caretaker to the helping parents I met - gives their best to turn the school into a fertile field of knowledge and experiences.
LITERACY LIFT OFF – READING ACTIVITIES
As stated above, pupils with difficulties in literacy and numeracy are screened by the Special Education Teachers who test them for difficulties as a first stage diagnosis.
In addition to that, teachers have come up with a special intervention programme which runs for 1 hour a day, 4 days a week and over a period of 6 weeks. This literacy intervention programme aims at improving children's writing and reading skills. Their ultimate goal is to help them improve their scores in language standardised testing. I observed pupils work around five stations on grammar, vocabulary, language structure, handwriting/spelling and guided reading by a different teacher. All pupils changed station every 10 minutes. Children could also do some reading in the relaxation room (a room with low lighting and comfortable seats), just another good idea I would like to bring home.
What I also liked and found motivating for kids is the fact that extra work targeting reading skills was done through the use of books other than the ones used as course books. Moreover, educational board or pocket games and modelling packs were used in the Special Education classrooms as rewards for kids who finished their tasks on time.
CONCLUSION
Visiting St John the Baptist BNS has been a very rewarding experience for me. I feel lucky to have visited and observed life in a school where so many things happen and where everyone puts great effort into justifying the school's mission "to be the best that we can be". I feel the need to thank each and everyone I met in Cashel for making the week I spent in Ireland so full of nice memories and great experiences for my teaching practice. I definitely hope that we will work together on other projects in the future!